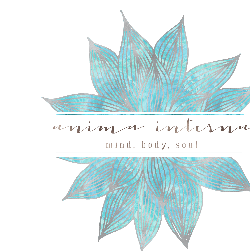 If you are just beginning your yoga practice or stand on your head while brushing your teeth - we have teachers and classes for you. At Anima Intnerna, we really do meet our students where they are on the mat, that day, that hour, that practice.
Our class sizes are never more than 6-8 people, so you get the attention and individual direction you need. Click here to download our complete YOGA SCHEDULE, a description of classes follows. If there is a class or event that you'd like to see happen at Anima Interna, send us a note and we will see what we can do! ***Note : Unlimited & Multi-pack yoga passes are non-refundable nor can their value be applied to other services***
We are also big fans of special events, speaker series and community get-togethers Check out some of our upcoming events:
UPCOMING SPECIAL EVENTS:
May 1 - May 31 : WELCOME TO OUR ANNUAL YOGA CHALLENGE - thoughout the month of May. Visit the studio, accumulate points, have fun at our special events AND win fabulous prizes.

May 17th, Thursday @ 5:30PM : Join us in the parking lot for Car Wellness 101 with Robert Cass, expert

automotive

repair & manager at Aamco. Bring your car, your car manual and lots of

questions.

Bob is going to teach us how to keep our cars as healthy & happy as we keep ourselves. This event is for everyone - and perfect for those of you whose teenagers will soon be driving. *Free to attend.
May 20th @ 12PM : Crystal Bowl Meditation with Paige Rudolph Wester, That Girl from Dunedin.
May 31st, Thursday @ 6PM POT LUCK BOOK CLUB. Pick up your copy of "The Lost Art of Listening" by Michael P Nichols.
YOGA CHALLENGE : Accumulate your points throughout the month of May 2018. Winner receives ONE MONTH Unlimited Pass Yoga Classes, (1) 90 minute massage from Jerrica AND (1) 60 minute European Facial with Sabrina.
How to accumulate points:
Bring a friend to class : 5 points

Refer a friend, but can't attend with them : 3 points

Check into the studio on Facebook : 1 point

Post a photo on our Facebook or Instagram page : 3 points

Write us a review on Google, Yelp or Facebook : 5 points

Like our Facebook posts : 1 point for every like

Share our Facebook posts : 7 points

Attend one of our special events : 5 points

Participate in our "Summer Supply Drive" benefiting Eisenhower Elementary : 10 POINTS!!!!!
50/50 - You'll experience the first half of the class with movements to get the body warm including strengthening postures and the second half of the class with restorative postures and a nice long savasana (rest).
Ashtanga 101 - This Ashtanga based class follows a traditional sequence of postures. Classes begin with sun salutations including standing, seated, twisting and balancing postures for a complete practice
Candlelight Restorative : Refocus mid-week with a relaxing candle lit class designed to combine breath with release. Each posture is held for an extended period, allowing the body to sink in and completely let go of the tension and stress of the day. This class is for all levels..
Gentle Flow Yoga - This class is designed to have gentle movements in addition to slow holding postures for longer periods of time (2-5) minutes in a place of comfort allowing you to find meditation while stretching.
Gentle Flow Extension : Stick around for an extended 15 minutes to focus on whatever ails you. The class will decide if they want to spend their time on : hip openers, meditation, chakra balancing, core strength, balance, arms, heart openers, etc….
Fundatmentals of Yoga : Great for the beginner, this class breaks down each posture to ensure proper positioning & alignment. Detailed instruction and support for hand, foot, hip and shoulder placement giving you the confidence and building blocks to take your practice to wherever your heart desires.
*** This class is also wonderful for advanced practitioners who are looking to break bad habits and refresh their practice
Meditation - In this class you will experience guided meditation to help you find a place of deep peace that occurs during meditation. This class is for EVERYONE
Yin Yoga : Designed to lengthen connective tissue and open up the joints – this class allows you to sink into each posture and hold for an extended period, warming the tendons and ligaments and allowing for complete release. Perfect for all levels
***Unlimited monthy & Multi-Pack class packages are non-refundable nor can their value be transferred / applied to other services